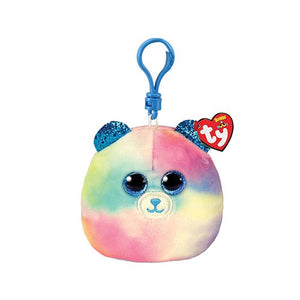 TY Squishy Beanie Clip HOPE
TY Squishy Beanie Clip HOPE
HOPE the Bear Key Clip (3" Plush) 
When you go to sleep tonight, Pray everything will be alright.
And if you keep Hope in your heart, We'll stay together and never part!
Approximately 4" Squish-A-Boo on a handy key clip. Take your favorite TY Buddy with you wherever you go! Clip makes it easy to add to a backpack or luggage.
Official product from Ty's wildly popular Beanie Boo Collection.
Look for the familiar heart-shaped tag that means you've purchased an authentic Ty product. 

Handmade with the finest quality standards in the industry
Collect Them All